How to become a Beep Distributor?
Click on the "Join Now" button below and register for free.
Once you login you can navigate to "Sales Media" where you will find training material including the videos. When you feel ready, you can apply for an oral examination by sending a ticket requesting to do so.
When you have successfully completed the examination, we will upgrade your account to BeepPro.
Note that only BeepPro members can sell to stores.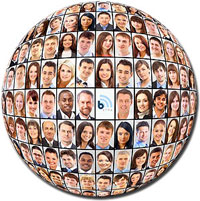 Make a minimum $25,000 a month for life with one phone call.
Introducing a Beep Xtra Licencee makes you an honorary Beep Pro who receives 5% of the Licencees transaction fees.
A Licencee is targeted for 25,000 stores minimum and the minimum store transaction fee is $19.95.
The Beep Pro who introduced the Licencee will receive 5% of $19.95 ($1) minimum for every store.
Therefore it's well worth watching the Licencee video so that you can keep your eyes and ears open for when you come across a potential Licencee.
One phone call could change your life.